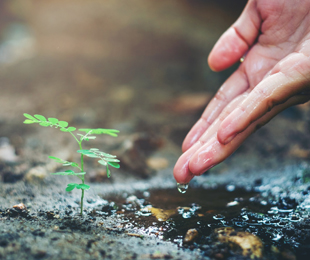 I'm really concerned with the environment and care about my carbon footprint so the option to completely offset it by tree planting in conservation areas, really appeals to me.
The Golden Leaves Guarantee
As part of our service to you, when you purchase a funeral plan from us, we guarantee that all of your funeral director's costs will be paid for when the time comes, protecting you from any rising costs.
Glade Plan
From £2633.00
Golden Leaves Glade plan is our simplest and cheapest Green plan but does not restrict any of the eco-friendly attributes of all of our green plans. The plan offers the choice of 3 Natural Memorials and includes the cost of completely offsetting the carbon footprint of your funeral service by tree planting in conservation areas or by donating funds to preserve endangered rain forests around the world.
What's Included?
Funeral Director's professional services
Advice on funeral registration, documentation and certification
Local removal from place of death to funeral director's premises during working hours (up to 25 miles)
Care of deceased prior to funeral / Hygienic treatments (excludes Embalming)
Chapel of Rest available for family and friends to visit
Vaneer coffin
Carbon replacement
Community Legacy (donation to Groundwork)
Natural Memorial (choice of Option A, B or C)
Attendance of conductor and four pallbearers on day of funeral
Provision of hearse for service at Crematorium/Cemetery
Bereavement counselling (where available)