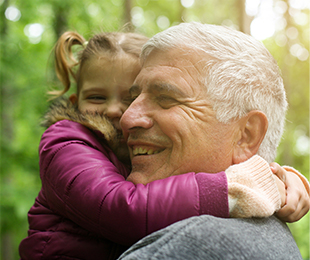 I want to leave the right kind of legacy when I go, helping to protect the environment for the future benefit of the loved ones I leave behind
The Golden Leaves Guarantee
As part of our service to you, when you purchase a funeral plan from us, we guarantee that all of your funeral director's costs will be paid for when the time comes, protecting you from any rising costs.
FROM50 Woodland Plan
From £3385.00
Our ultimate Green Plan, the Woodland includes the provision of a chapel of rest for family and friends to visit and two limousines for transport to and from the service. The excellent choice of eco-friendly coffins are made from sustainable and biodegradable materials, ranging from handcrafted wool or hand woven willow, to Pine or even a Reflections coffin which can has a fully wrapped full colour design of your choice.
What's Included?
Funeral Director's professional services
Advice on funeral registration, documentation and certification
Local removal from place of death to funeral director's premises within 24 hours (up to 25 miles)
Care of deceased prior to funeral / Hygienic treatments (excludes Embalming)
Chapel of Rest available for family and friends to visit
Pine / Willow / Wool / Reflections coffin
Carbon replacement
Community Legacy (donation to Groundwork)
Natural Memorial (choice of Option A, B or C)
Attendance of conductor and four pallbearers on day of funeral
Provision of hearse for service at Crematorium/Cemetery
Provision of two limousines
Full listing of floral tributes
Thank you cards
Bereavement counselling (where available)