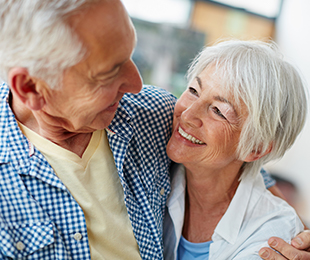 Keeping things simple with a cremation and no service means my family can celebrate my life however they'd like, without an expensive funeral service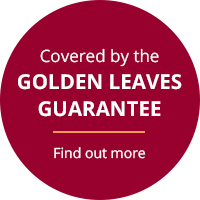 The From50 Copper Plan
This very basic plan provides a direct cremation service only. This funeral includes the professional services of the funeral director for arranging and conducting the cremation, the collection of the deceased from the place of death (*included in the plans costs are collection from the Hospital or from the Coroner's mortuary. Removals from the home or nursing home will incur an additional cost of £250), subsequent conveyance of the deceased to the crematoria and the cremation fees.
This funeral does not include any viewing of the deceased, any hearse or limousines and does not include any service for the attendance of mourners. Due to the nature of this service, the cremated remains will be scattered at the crematoria or alternatively they can be made available to the next of kin to collect.
What's included?
Funeral Director's professional services
Advice on funeral registration, documentation and certification
Collection of the Deceased from Hospital or Coroner* In normal working hours (UK wide)
Care of deceased prior to funeral
Basic coffin
Allowance towards Disbursements** – see below
Provision of a basic Urn
Preparation of Cremated remains for collection by / or despatching back to the next of kin or for scattering in the Garden of Remembrance
Disbursements
**A contribution towards Minister's fees and Crematorium fees. After the amount contributed, these costs may still require additional payment from estate / executors at the time of funeral. Cost of the Funeral Director's services are guaranteed to be met in full. (See Terms & Conditions). The Copper Plan is a direct cremation plan only. This plan provides a contribution to disbursements of £840 included.
Any more Questions?
If you require any further information and wish to speak with one of our advisors, please select the Request a callback button, submit your details and a member of staff will contact you shortly. Alternatively you may find the info you require in our FAQs section.
You can also call us on 0800 85 44 48
Copper Plan Costs
For all payment plans an initial deposit is followed by:
12 Monthly Payments:
£124.58 p/m
24 Monthly Payments:
£66.03 p/m
36 Monthly Payments:
£46.66 p/m
60 Monthly Payments:
£31.46 p/m
The deposit amount assumed in the above calculations has been set at £250. Although a higher deposit will be accepted. Please be aware that a higher deposit will lower your monthly premium payment.
Payment by instalments are subject to a cumulative management fee of 6% per year after the first 12 months – The first 12 months has no management charges.
Regional variations in pricing
Our plan prices are based on a national average – in some areas of the country the prices of services may be considerably higher – should your chosen funeral director not accept the plan at our national average price we will advise you of the regional variation in pricing.